It's the weekend - and as always on the blog, that means recreation time!
We've had a fun little tradition since we've known each other. We call it Rock n Roll Sunday. We aren't quite sure what it is about Sunday that feels rock n' roll to us... but we would spend the day listening to rock classics, pouring over pictures of old rock goddesses and slipping on our most rock-worthy attire.
We thought we'd bring that tradition to the blog and so, from now on, whether it be 50's style or 80's style - Sunday is going to be a good old rocking and rolling time!
What better to kick the tradition off than the rock n' roll staple - the leather jacket. We actually feel that deserves capital letters; so let us rephrase.... The Leather Jacket.
Here are some of the most fabulous vintage ones we've found!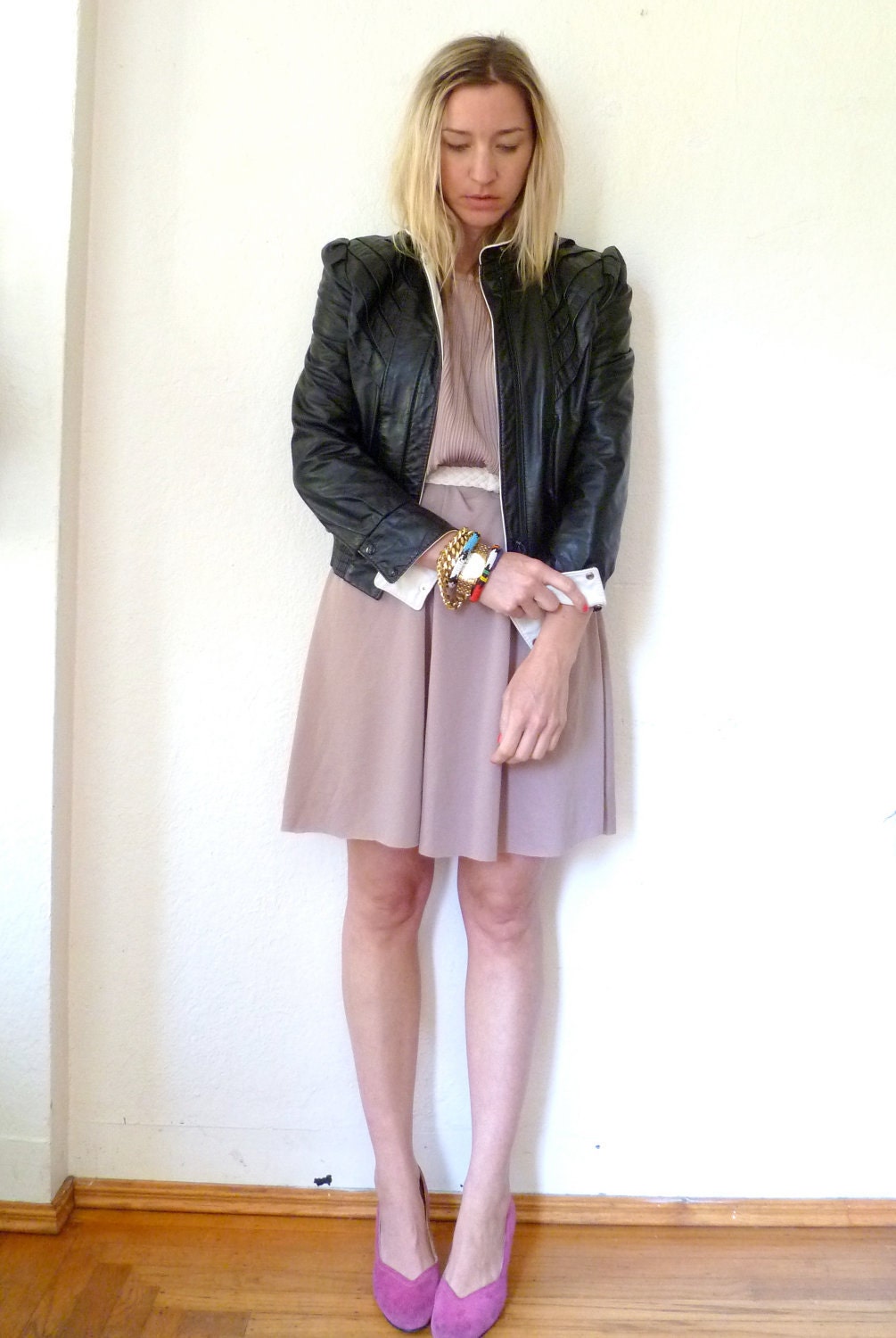 adore the shoulder pleating and monochrome trim! //
shop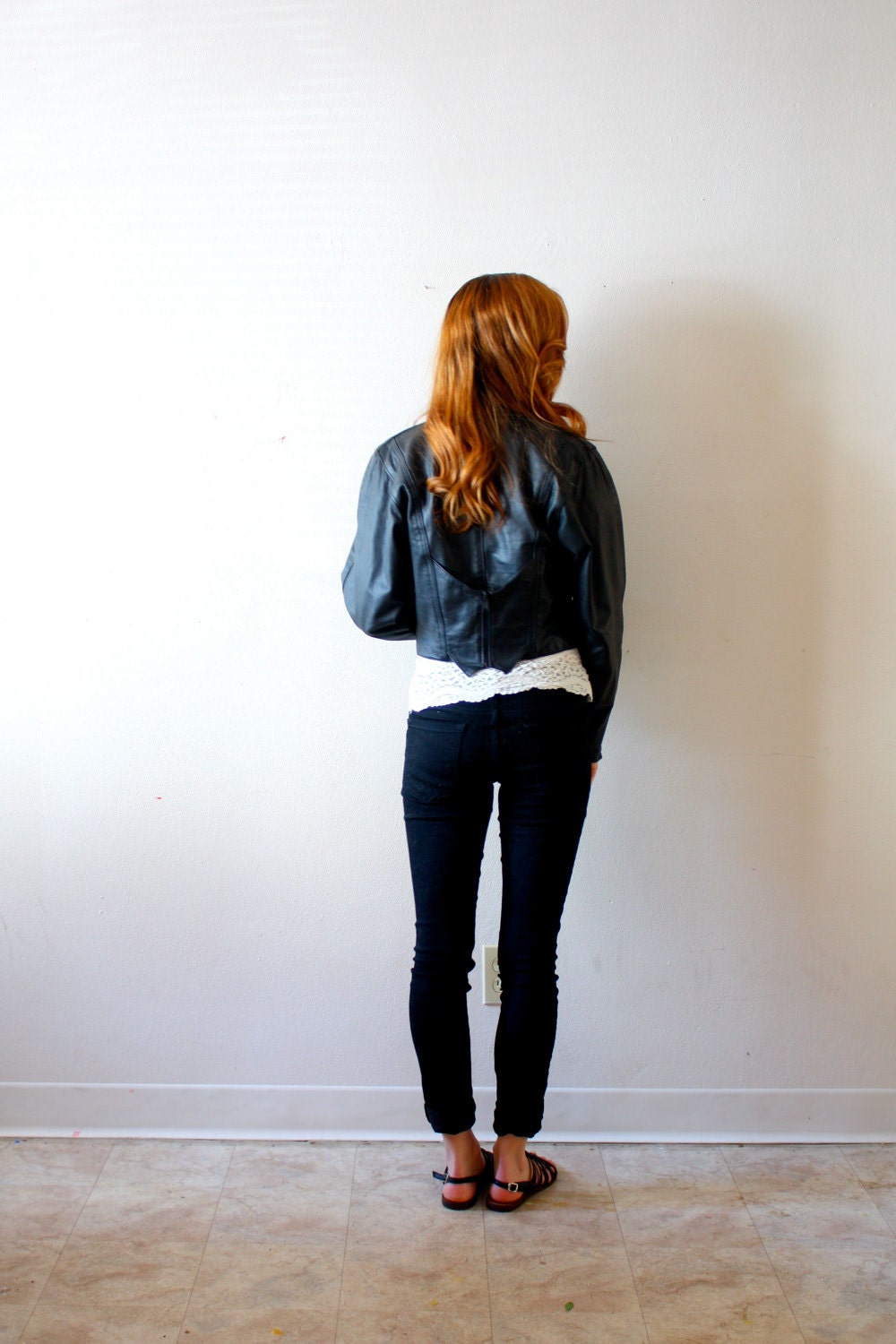 the feminine detail on the lower back gives this bomber a twist //
shop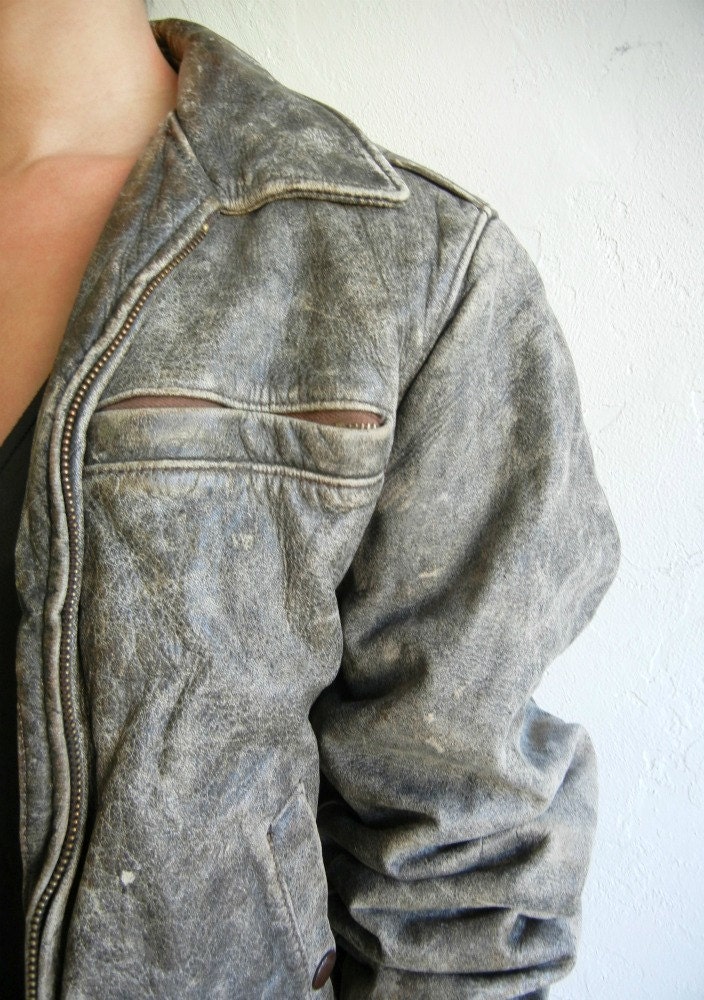 acid wash vintage aviator? don't mind if we do! //
shop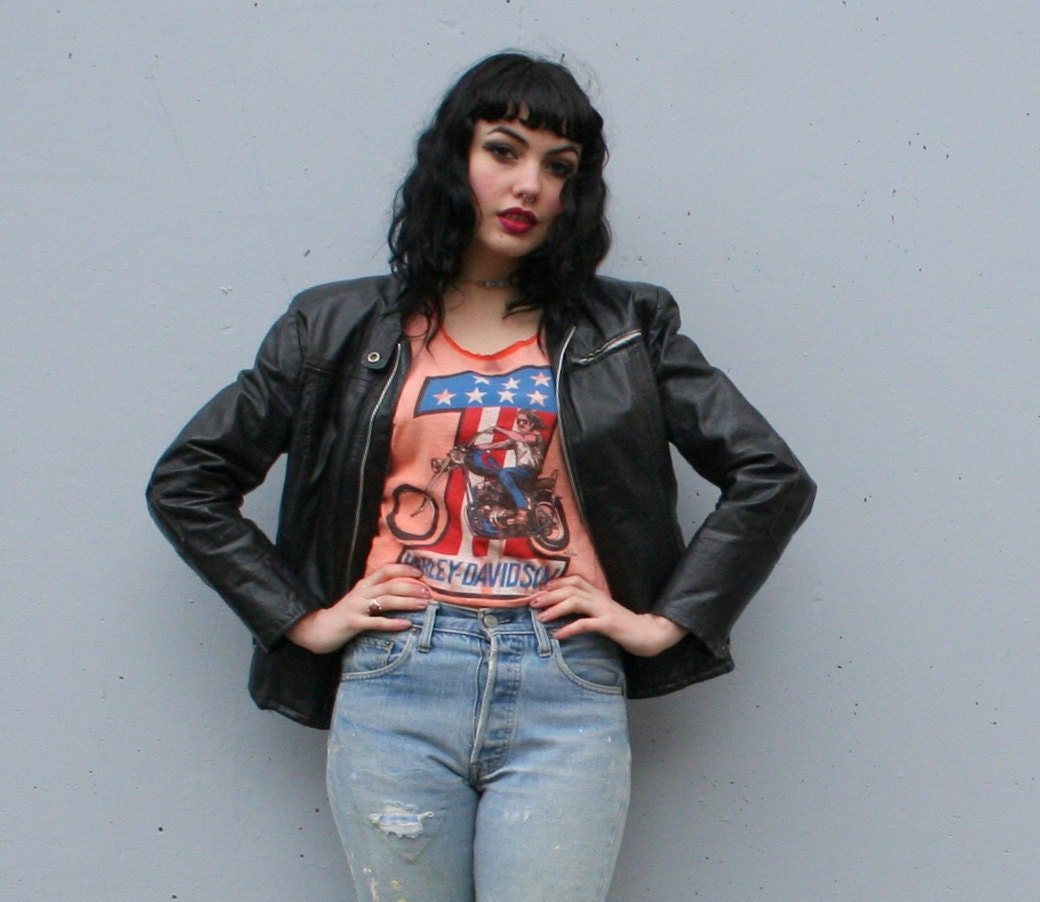 bleached jeans + harley tee + classic black leather = rock perfection //
shop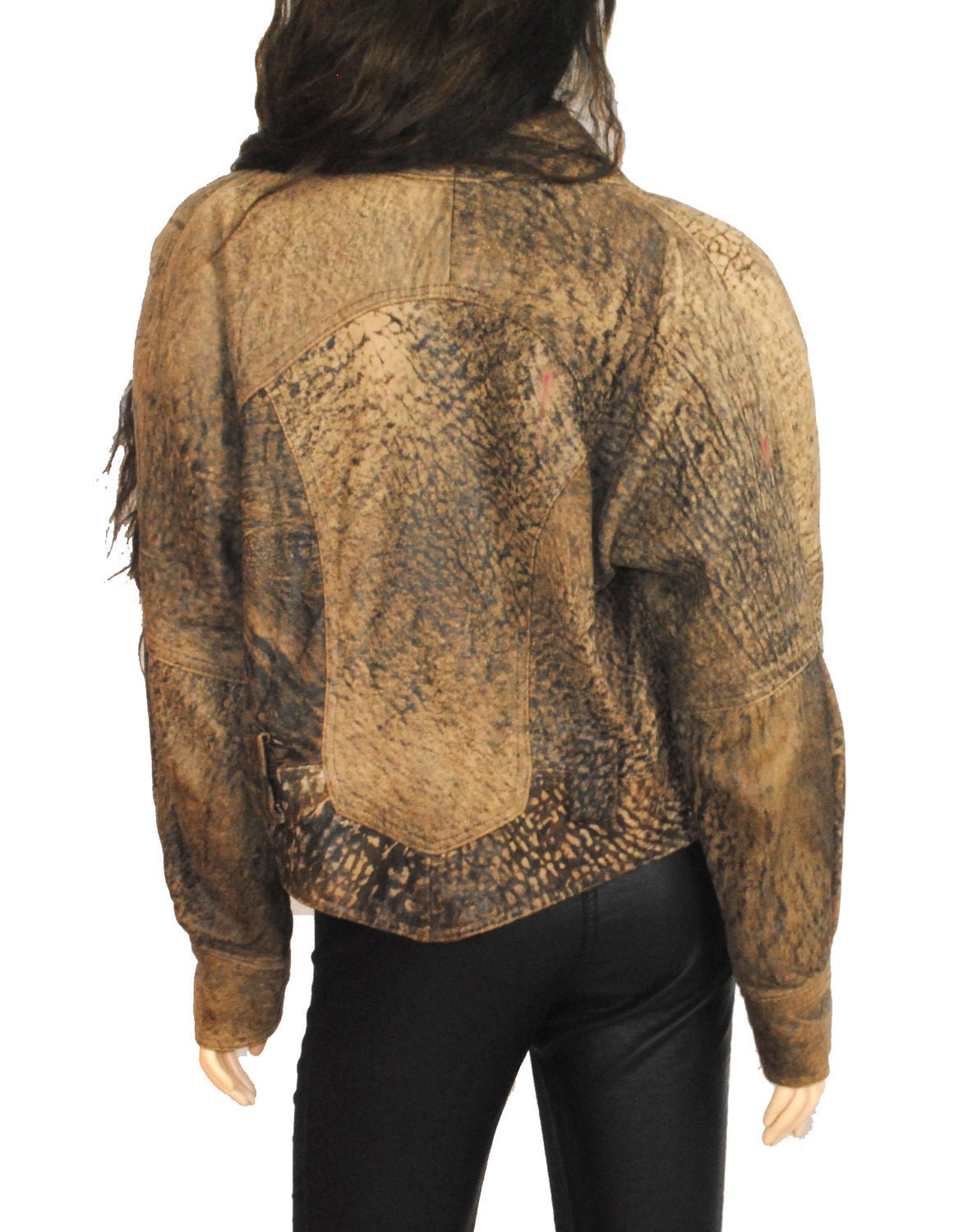 bleached tan leather fabulousness //
shop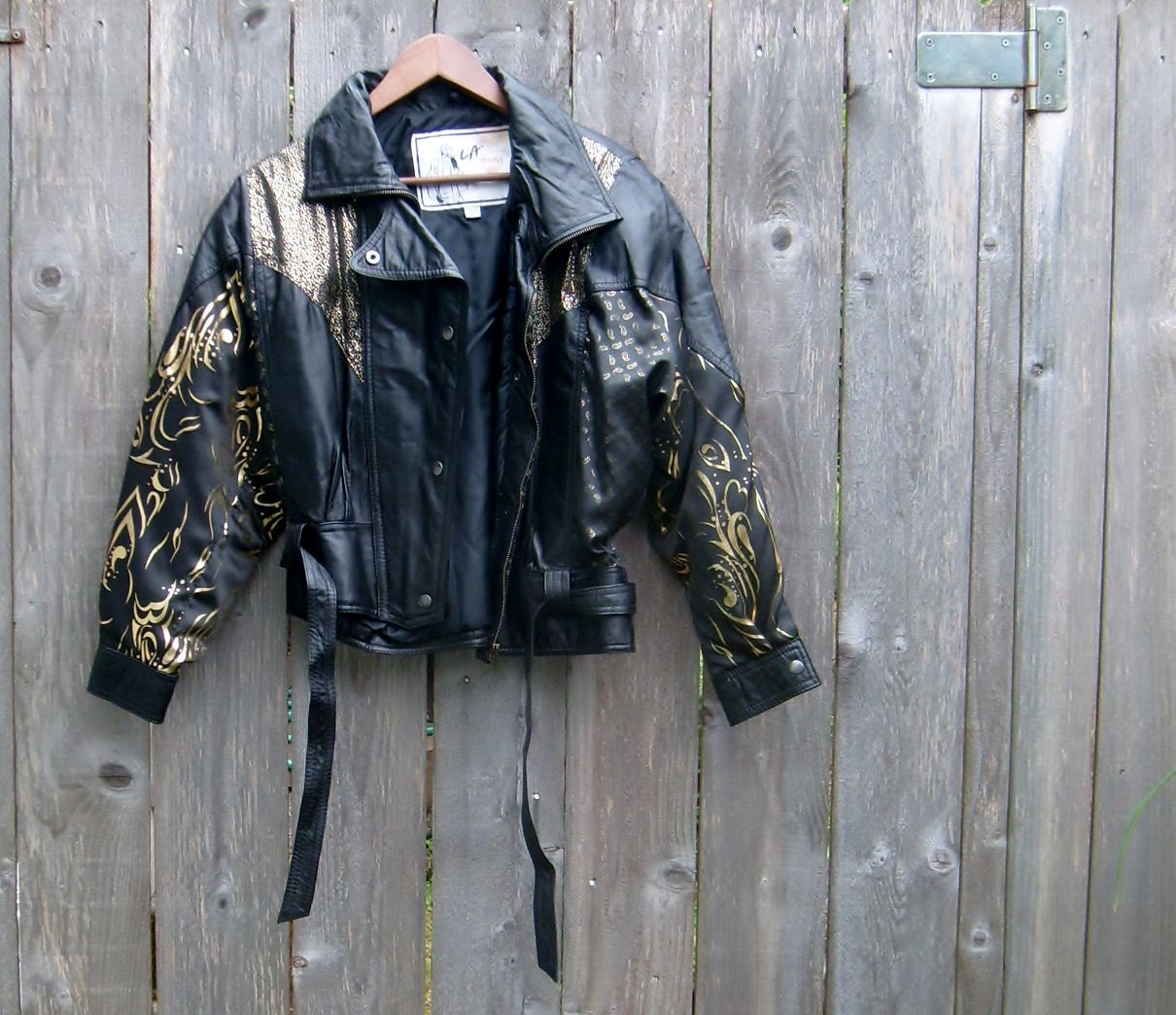 half a shot of 80's glam + half a shot of rocker = one full glass of edgy! //
shop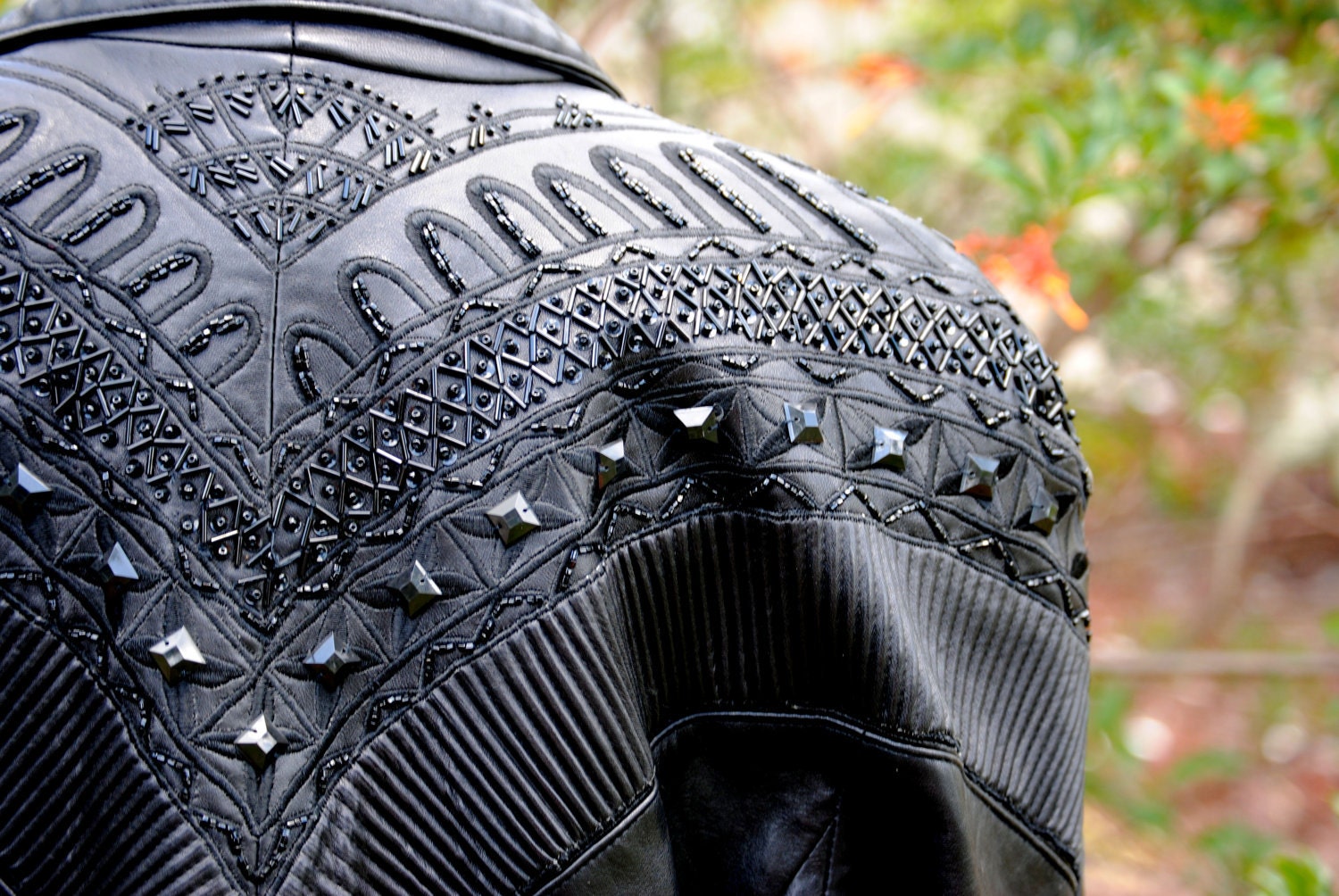 particularly pretty in punk //
shop
Can you remember your first leather jacket? Do you have one that you've worn to absolute death? We'd love to hear about your rock n' roll adventures!