"There have been several Duchesses of Westminster but there is only one Chanel!"
~Coco Chanel
(said upon rejecting the Duke of Westminster's proposal...)
In the 1920's Coco Chanel established herself as a fashion force by introducing the world to
some of the most prominent ideas to change modern styling in women's clothing. She was a strong, confident woman who took charge of her life and the cards that were dealt her, while molding herself into a classy and elegant woman of style and taste.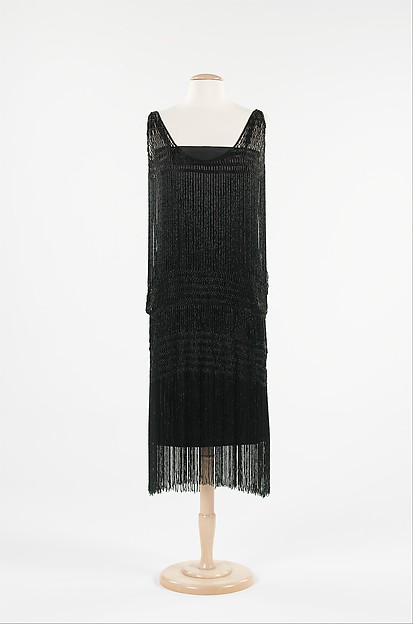 Chanel's beginnings were humble and far from the opulence that we now associate her with. She was born into poverty and by the time she was twelve years old had been abandoned along with her sisters, by their father, at a convent in central France. This would be were she first picked up needle and thread and learned the craft that would make her a Fashion Icon.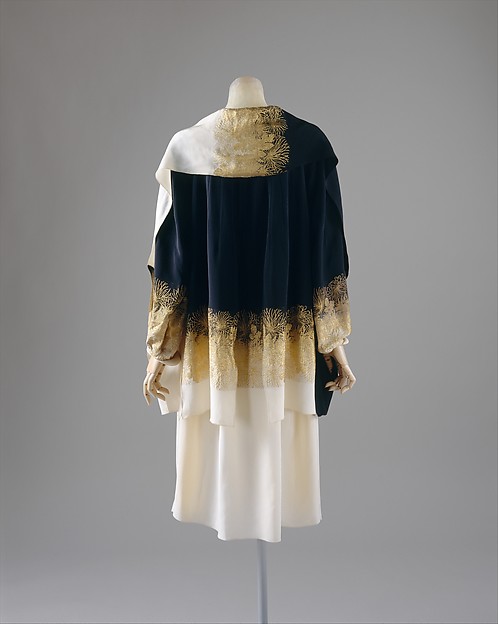 From the convent she found herself working as a seamstress by day and a café singer at night, where she would meet men of luxury and wealth that would help her elevate herself through socioeconomic boundaries.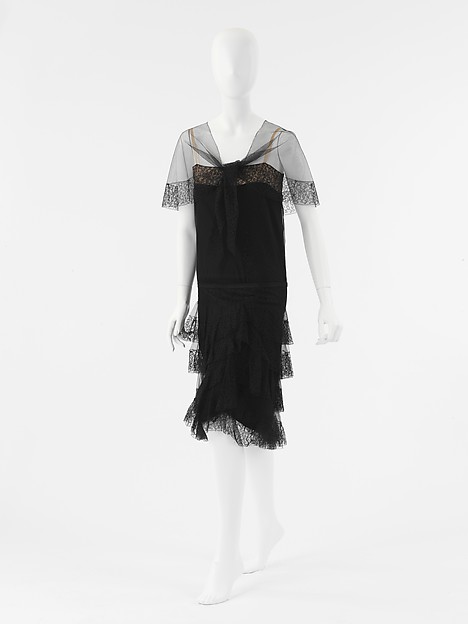 1927-1928 Silk Evening Ensemble
As a licensed milliner she opened a shop in 1910 at 21 rue Cambon in Paris, she created the little boater, a type of trimmed hat that would remain popular for fifty years and was perfect for outdoorsy and sporty wealthy women.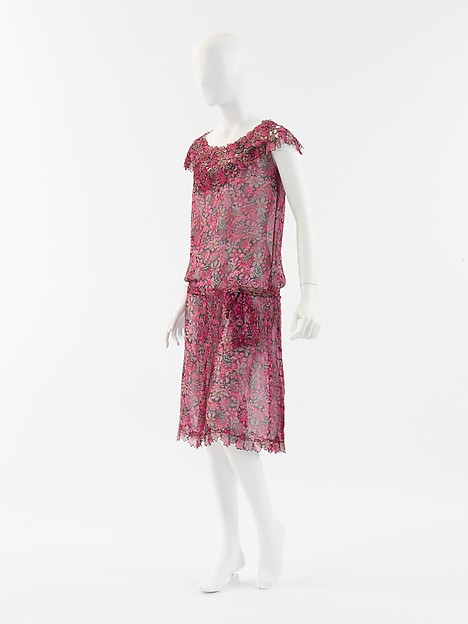 1929 Silk and Wool Ensemble
Women of means and leisure of this time period lived in very restrictive clothing, Chanel adapted clothing from her lovers to enjoy outdoor sporting activities and this would be come the inspiration for her future designs. Casual elegance meant goodbye to corsets and restrictive clothing, she would go on to adopt the use of a material that, until 1916, was only used for men's undergarments. Jersey became a hit with fashionably active women and the Chanel Suit became a staple in the elegant society woman's wardrobe.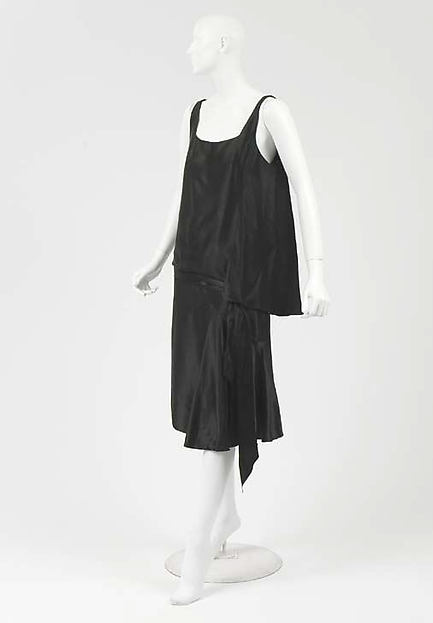 By the 1920's Chanel's boyish fashions and her own personal short bobbed hairdo spawned a look for the next generation. It was unrestrictive, unique, and appealed to the wild rebellious spirit of the liberated young women of this era. Chanel would guide and help define the iconic flapper style.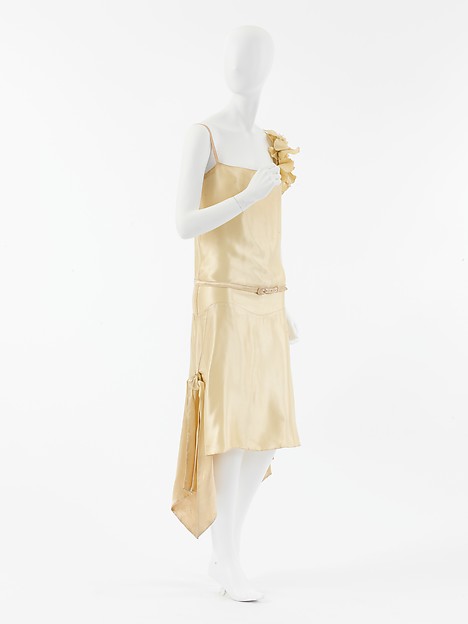 In 1924 along side the Wertheimer brothers Chanel Parfums came into existence with the introduction of the classic Chanel No. 5. 1926 was the birth of the "little black dress" that is a must in any woman's closet. She elevated the color black from funerary wear to become the sophisticated standard in evening attire that we love to this day. By 1929 she had introduced the world to women's everyday trousers giving women the same unrestricted freedom of movement that until this time was a luxury only men were afforded.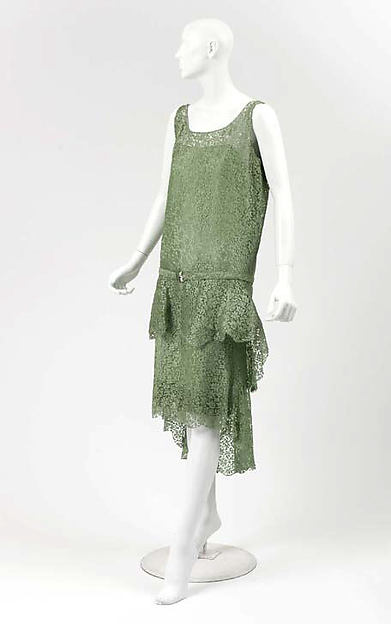 1927-28 Silk Evening Dress
During the 30's and 40's Chanel would fall out of fashion due to her politics and personal life during a war torn Europe, but she would rise again in the 50's and would remain at the top of the couture world until her death in 1971. Today the house of Chanel remains a strong and desired couture line collected and coveted by women the world over.