We're continuing our celebration of the transition to Fall with another great thing about the end of summer - soothing, warm cups of tea in the morning; creamy hot chocolate on a Friday night and rich coffee for those darkening mornings!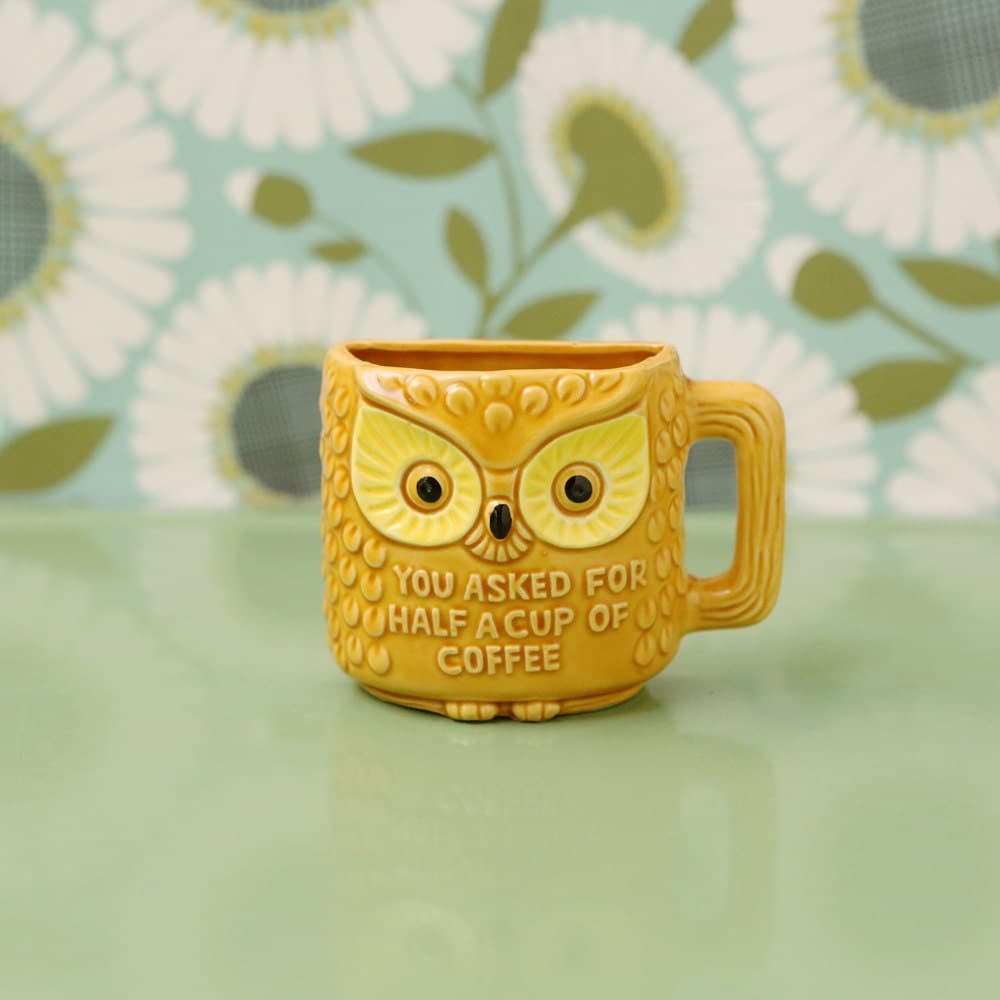 we love this quirky half-width souvenir mug - sometimes you only need half a cup!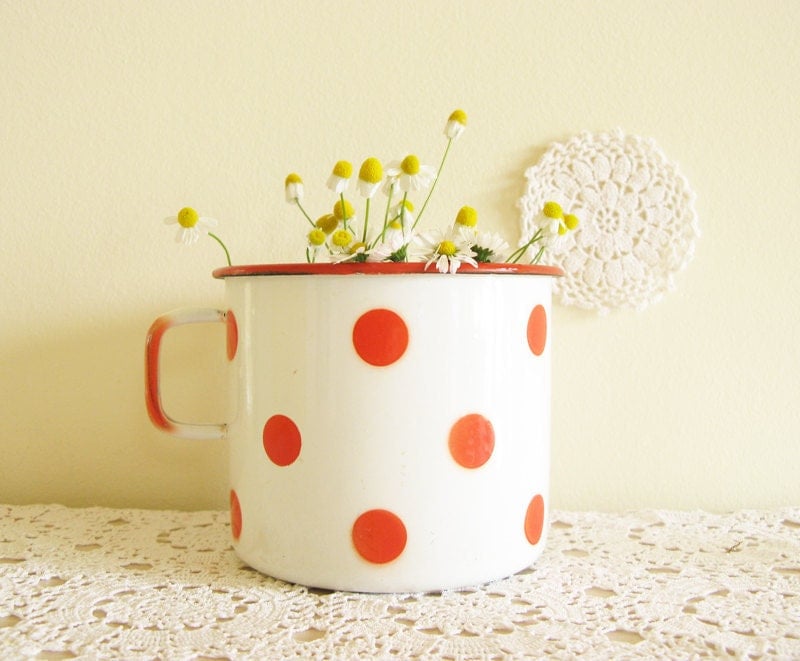 polka dot enamel mug //
shop
this so inspires us to create a little vintage mug herb garden or windowsill flower feature!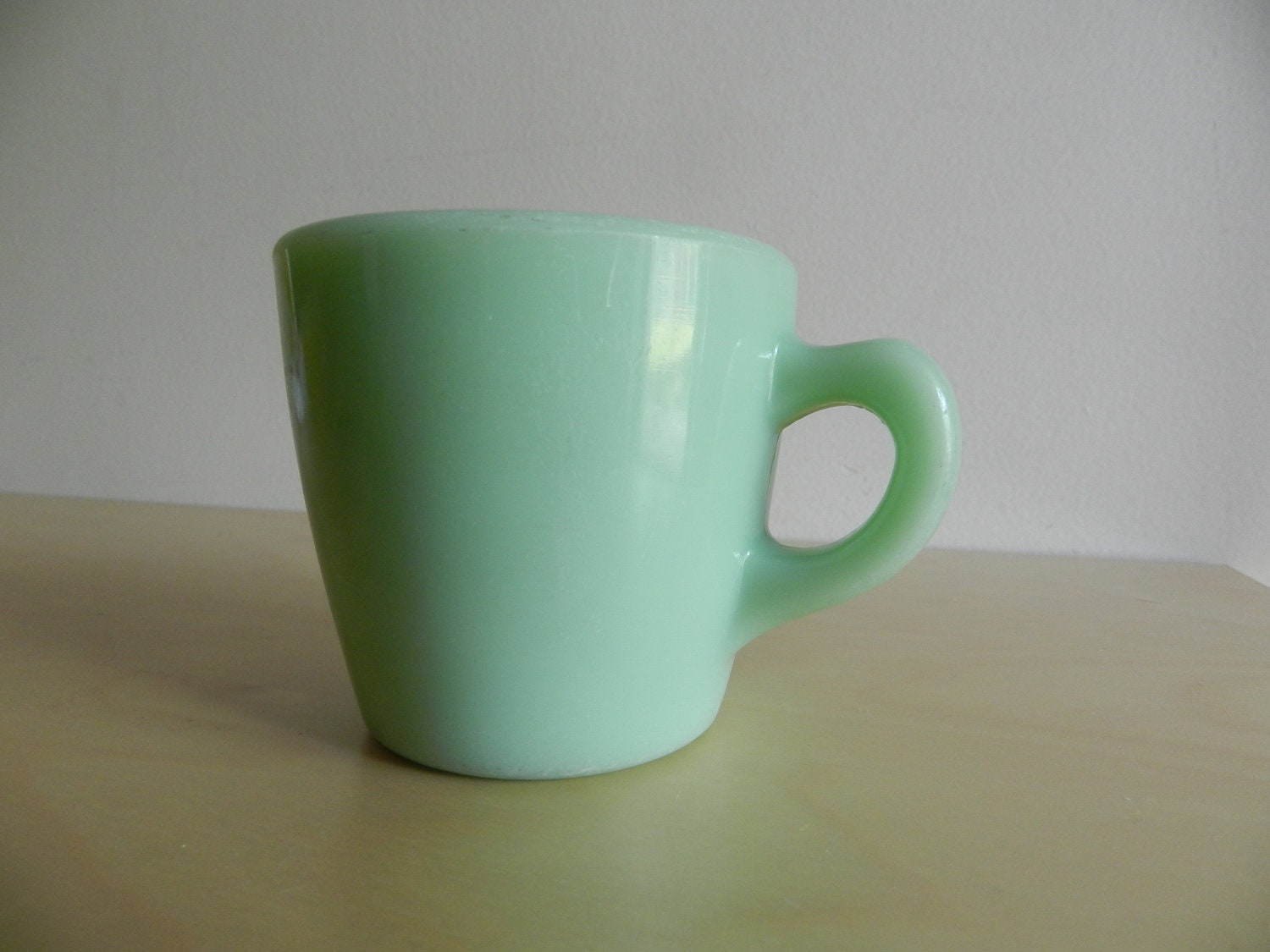 jadeite fire king mug //
shop
whilst Em has always tried to persuade Amy that the 80's were cool - and Amy is working on Em to appreciate Carnival Glass - there's one thing we both agree on: jadeite!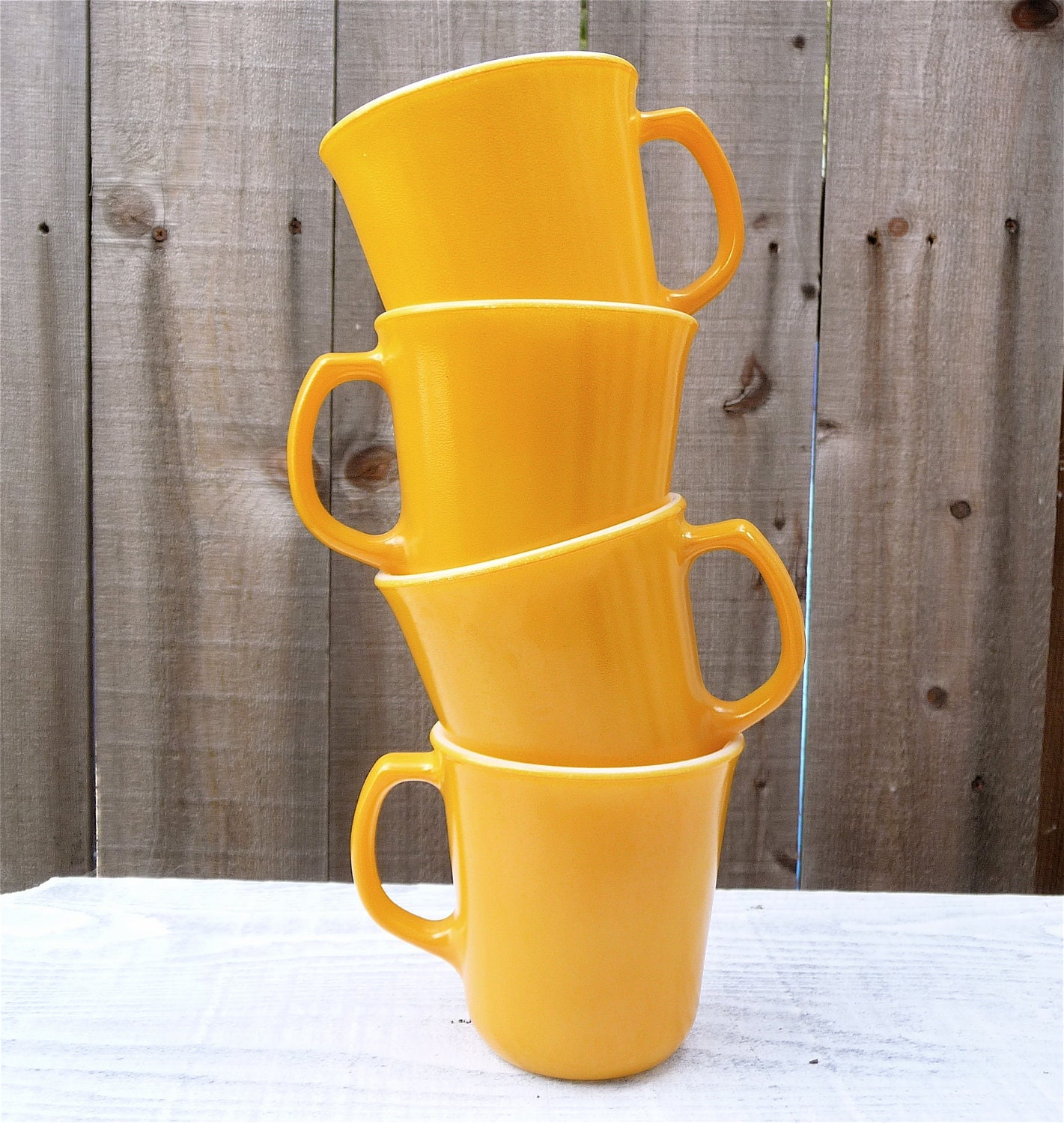 milk glass has always been another vintage treasure on our lust list - and we'd be set for the day if we woke up to one of these happy beauties at breakfast!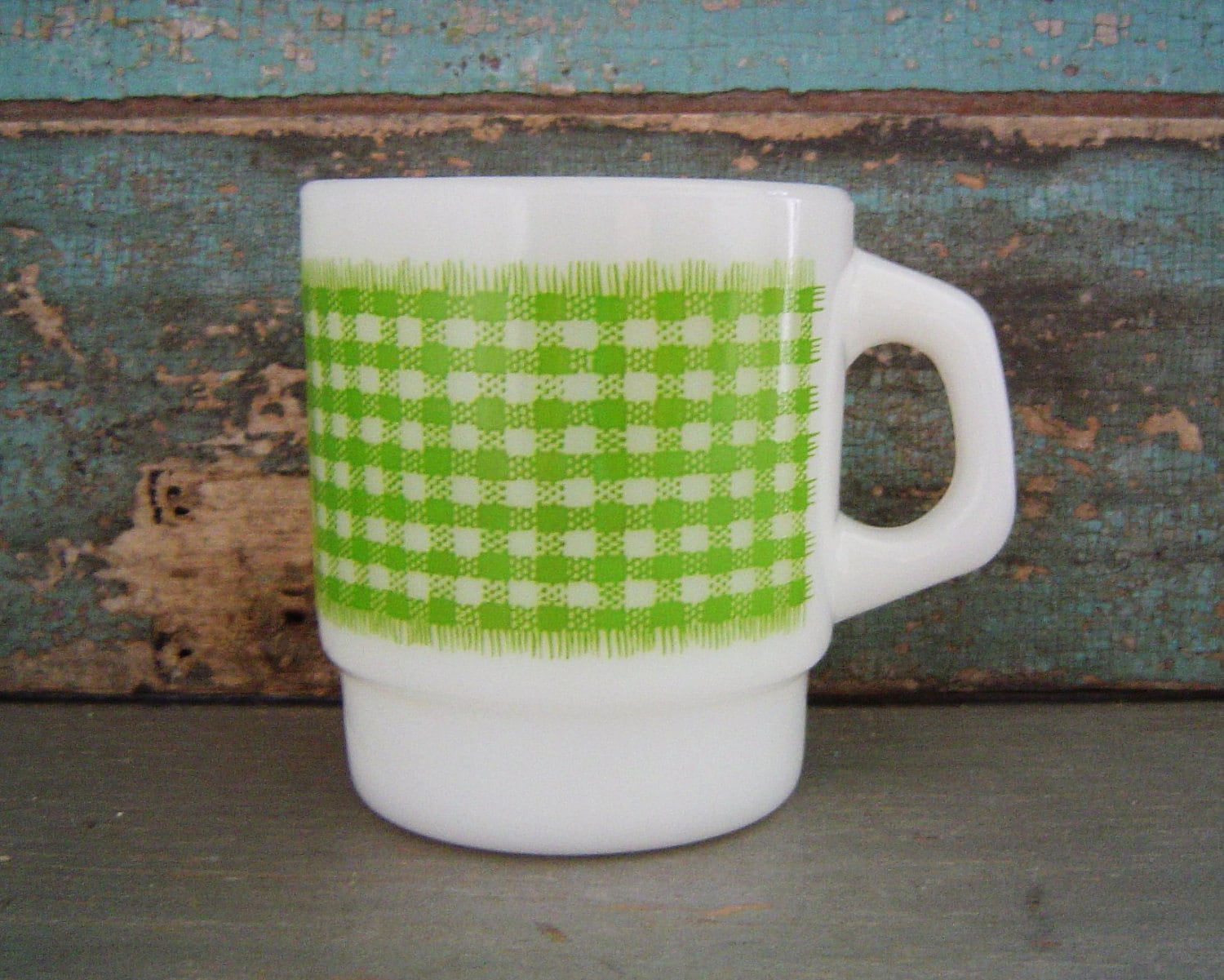 plaid fire king mug //
shop
this makes us want to cherish those last few drops of summer to have an August picnic on the grass!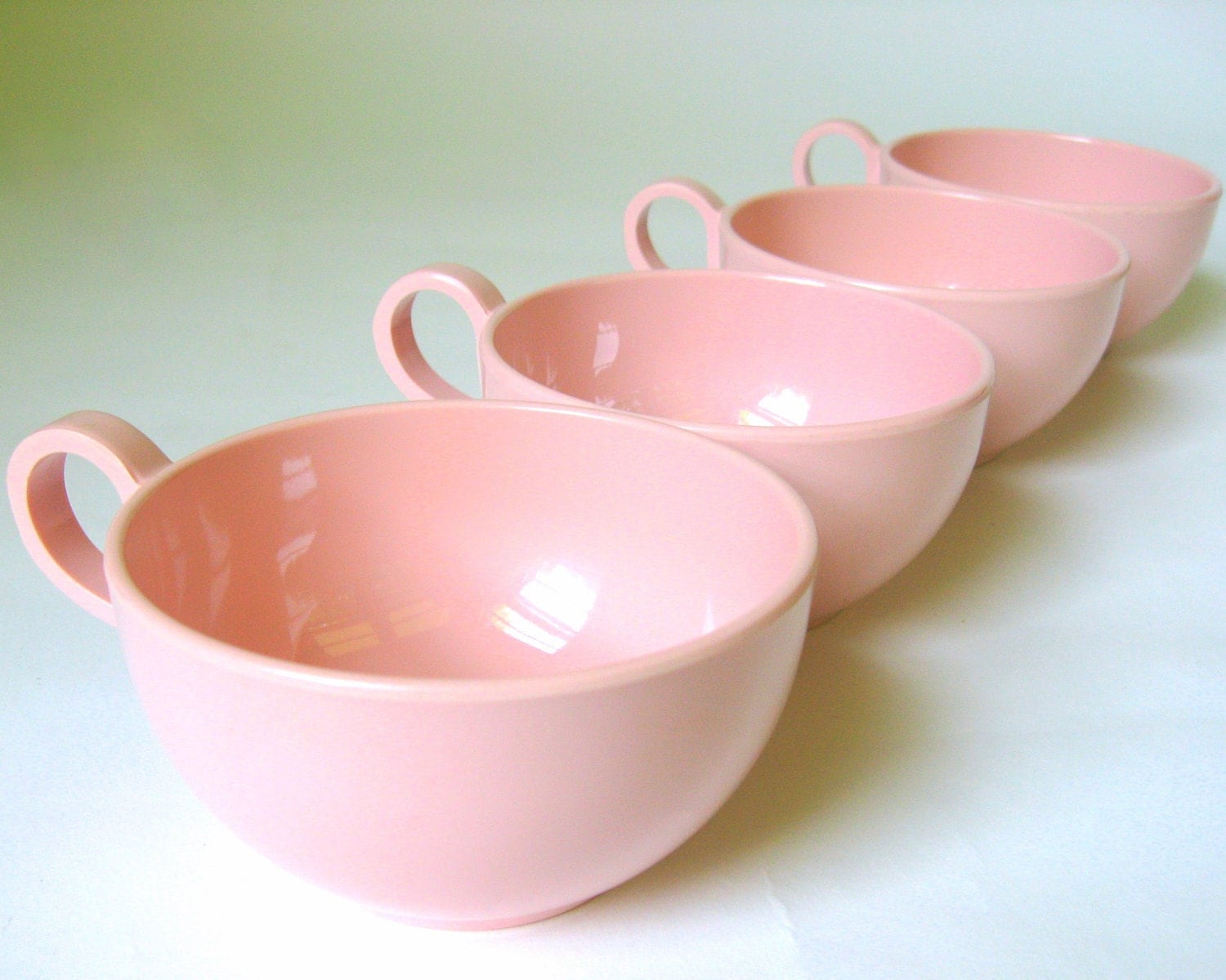 white kitchen and pink cups - we think that's a match made in heaven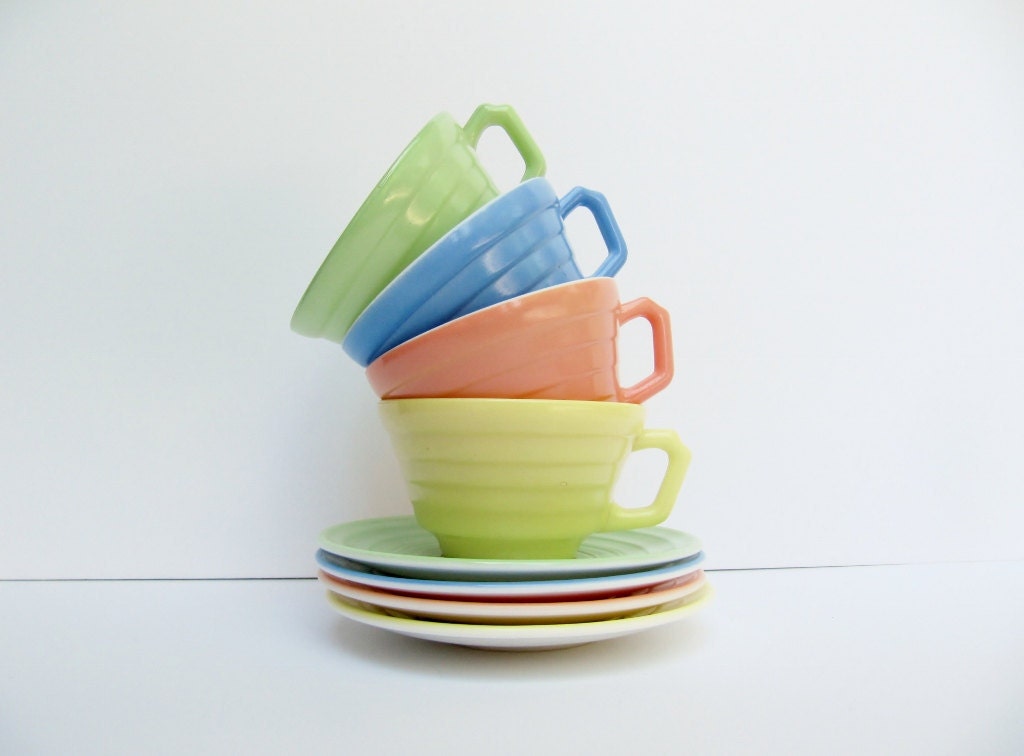 vintage pastel mugs //
shop
Em's grandma used to have a green set just like this! Childhood memories!