the northern lights sparkle bright
our Etsy treasury
We've got a lovely great ton of summer costume jewelry coming into the shop over the next couple of weeks - one of which is a pair of vintage earrings with.... spell it with me now... Aurora Borealis rhinestones. Thankfully, it is also known as 'AB'... which is how we shall spell it for the rest of this post. (Too great a strain for a Saturday night brain).
AB stones were named after the famous Northern Lights - coined 'Aurora Borealis' in 1621, after the Roman goddess of dawn (Aurora) and the Greek term for the northerly wind (Boreas).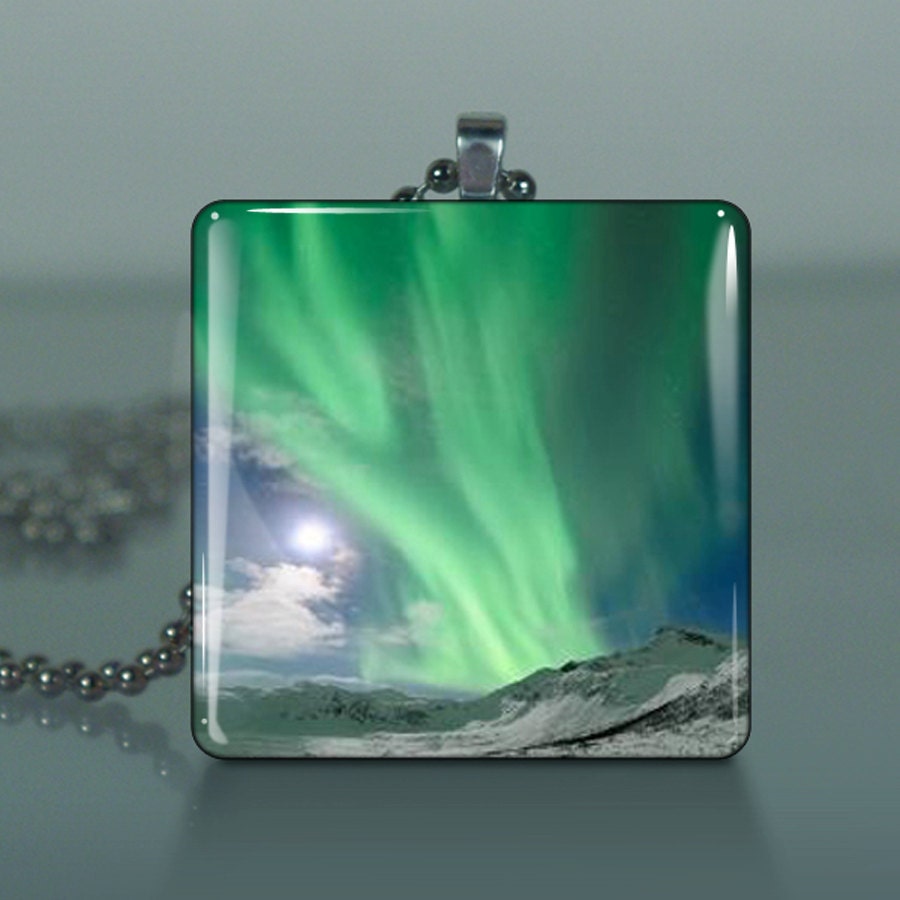 The Northern Lights on glass tile pendant
As a general rule of thumb, vintage AB pieces date back to the 1950's and no earlier. In fact, it was Swarovski and Dior that came together to create the very first AB crystal in 1956. Initially, created with this new and beautiful technique was extremely expensive - however, once acrylic versions of the same finish were produced, the glamour of AB jewelry became available
to the masses.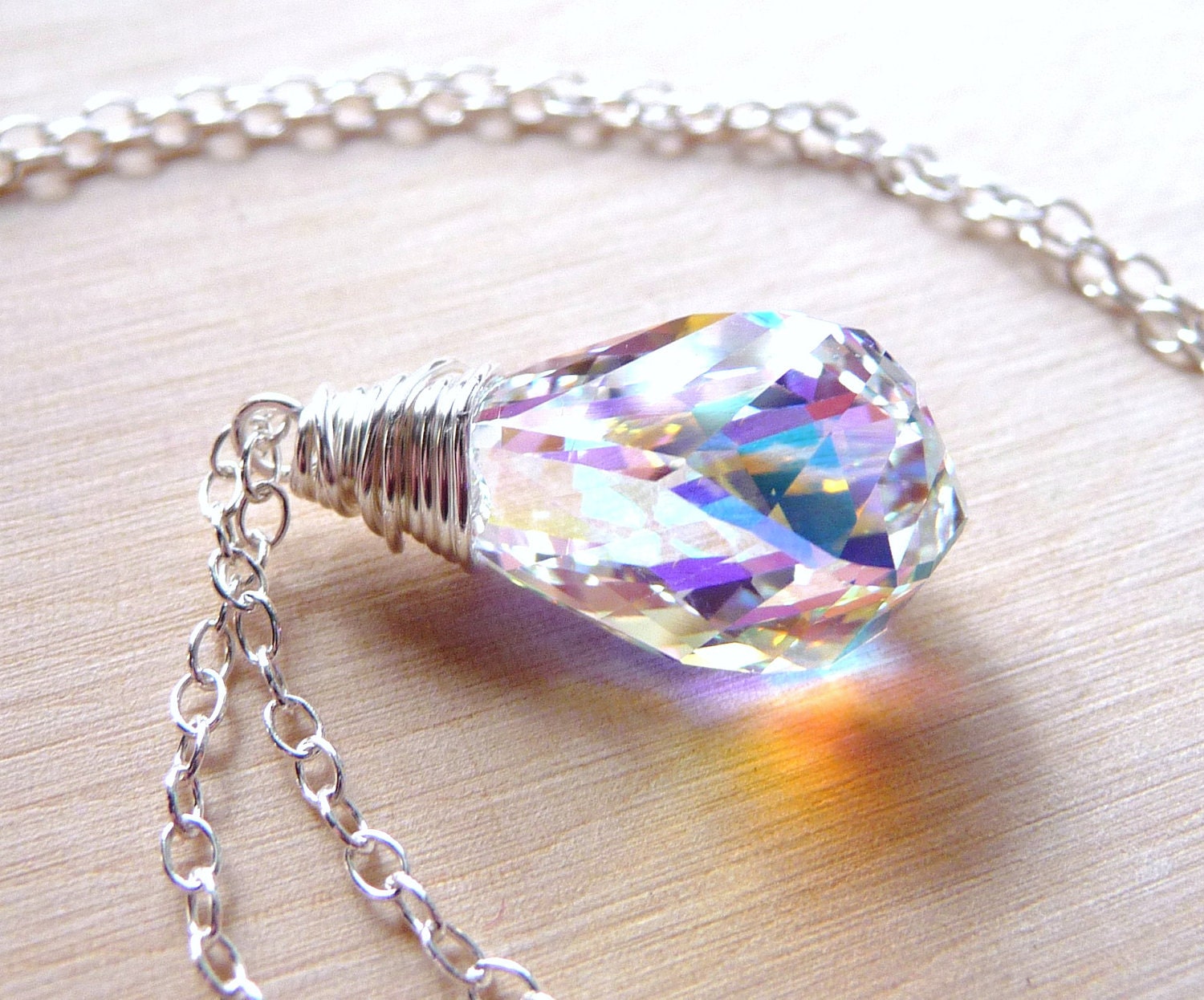 handmade Swarovski AB helix necklace
AB jewelry was extremely popular during the 50's and 60's, due to its newness. Given its beauty, it is not difficult to understand why it is still popular some 56 years later!
: none; margin-bottom: 10px; padding: 0px; text-align: left;">