it's the weekend... time for some retail therapy and recreation!
Ah, Saturday! Who doesn't love Saturdays? Well... to be quite honest, Em didn't, for the longest time. She worked in Retail and Visual Merchandising for years and loved it - but had to work every weekend and holiday that God sent... Amy also did her time (not to mention night shifts) the poor little lamb...
So let's just say that for any of you lovely readers out there who work weekends - we absolutely understand! And hey; it's not actually that bad. You get the shops to yourself during the week. No Saturday afternoon crowds. Bliss!
In the spirit of camaraderie for those who are working, and of course for those who aren't; every weekend is going to be leisure time here on The Vintage Dames blog. Time to kick back with a pot of tea... G and T... Long Island Iced Tea... whatever kind of tea you fancy... and enjoy some much needed 'you time'!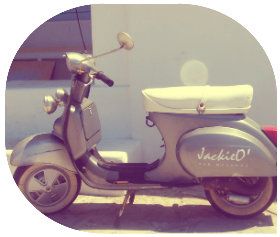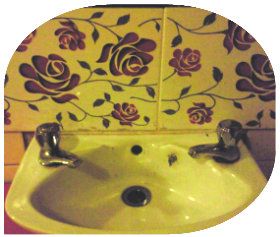 fabulous retro scooter outside the Jackie O' bar in Mykonos, Greece //
admiring some stunning vintage tiles in a retro bar in central England
Weekends here are going to be recreation central. We'd love to provide you with a spot of retail therapy in the form of wonderful items from online stores. And of course, fabulous vintage finds from Etsy. It is a truly fantastic community.
But this blog isn't just about shopping. It's about everything to do with vintage - old music, vintage fairs, retro events, art through the decades...
We'll get crafty too, in case you want to. If we find great vintage sewing patterns, we'll put them up here for you. We'll keep an eye out for goings-on across the globe, retro bars from all corners of the world, cocktail menus and sweet old fashioned cake recipes... anything and everything we can find to keep you entertained over those two glorious days that constitute as the weekend!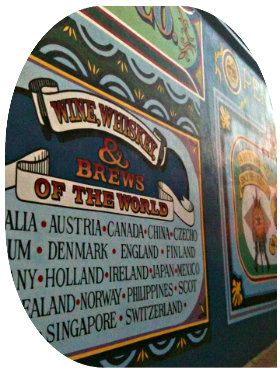 enjoying some weekend recreation at that great old 1940's institution Tommy's Joynt, San Fran //
and across the pond at the brilliantly retro My Hotel in Brighton, England
Incidentally, if you run a shop, bar, website, event that is vintage or vintage-inspired
, please do drop us an
email
! We're always looking for places to try out ourselves or recommend here and we'd love to hear from you.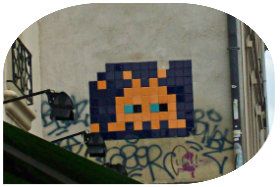 a pot of tea on the street in the vintage-shop-mecca that is the Northern Quarter, Manchester
a mosaic by the famous street artist Space-Invader, above Em's hotel in Bastille, Paris
Finally, this blog isn't all about us, or about other shop owners. If you love vintage, we'd love to hear from you! Tell us all about your weekend it in the comment section below, tweet us @TwoVintageDames, or send us an email. We love pictures - if you've been to a thrift store or flea market and want to share your finds; if you want to show off your new outfit, or something you've bought from our store, send them on over. If you know of any great places or events coming up, feel free to share them with us!
Have a wonderful, fun-filled, recreational weekend, vintage guys and gals!